Michael J. Persson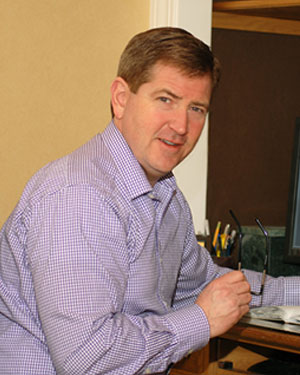 Mike Persson started his career as a mechanical engineer and later studied law at UNH Law School (then Franklin Pierce Law Center), where he earned both Juris Doctor and Master of Intellectual Property degrees in 1996. During his first 10 years of practice, Mike worked solely in the field of intellectual property law and served inventors, entrepreneurs, artists, photographers web developers, programmers and information technology companies, and other creative professionals, in connection with patents, trademarks, copyrights and and trade secrets.
In 2008, Mike was mentored by a local attorney who practiced in the area of real estate and commercial transactions and, over the past 15 years, Mike's practice has expanded to include the areas of business law, real estate and commercial transactions. Mike currently represents local banks, companies and individuals in connection with commercial lending transactions. Mike is a licensed title insurance agent and regularly represents buyers and sellers in real estate transactions. Mike has successfully closed many complex multi-million-dollar business sale and purchase transactions for clients. Mike also works with startups and other small businesses and serves as outside counsel to a number of companies in NH; advising them in connection with all legal issues that arise in the course of their businesses.
Mike strives to get to know his clients well so that he can understand their goals and needs and can help them to understand the legal impact that their decisions are likely to have on them and their business. He treats his clients in the way that he would like to be treated and communicates in plain language, not confusing legalize.
Giving back to the community
Mike strongly believes in giving back to the community. He has a history of active commitment to many local organizations including:
Greater Lakes Region Children's Auction - Board consultant and Former Disbursement Committee Chair
Laconia School Board - Former at-large member
Granite United Way Financial Stability Partnership - Former Chairman
Lakes Region Community College - Former advisory board member
Belknap EDC - Current Loan Review Committee member & former Chair and Treasurer
The Salvation Army Laconia Corps - Former advisory board member and Treasurer
Lakes Region Rotary Club - Former President
Belknap County Bar Association - Former Treasurer
Family & Fun
Mike has been married to his wife, Clare, since 1992 and they live in Laconia, where they raised their two daughters, Alana and Kate. Mike is a longtime cycling instructor and teaches classes at The Downtown Gym and Wellness Center. In his free time, Mike enjoys fly fishing, golf, woodworking, photography, hiking and playing his mandolin. Mike can be contacted by telephone at
603.528.2900
or by email at
mike@laconialaw.com