Alexandra M. Collins
Concentrating in Estate Planning & Probate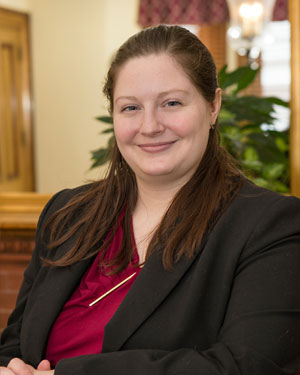 Background & Education
After graduating from the Honors program, along with a dual B.A. in Criminal Justice & Spanish from Roanoke College in Salem, VA, Alex attended New England Law | Boston. During law school, Alex was a member of the "New England Journal on Criminal and Civil Confinement", and was a technical editor for the "New England Law Review". Her note, Fugitive Disentitlement Doctrine: A Stricter Standard to Label Someone a Fugitive, was published by "New England Law Review" in 2017.
Personal Interests and Activities
When not spending time with family, Alex is exploring the New England area with her friends during day trip excursions. She also plays fetch with her cat, Snickers, and relaxes on the couch with her other cat, Clancy and the family dogs when not galivanting throughout New England. Alex also enjoys traveling, which started when she studied abroad in Spain for six months during her time at Roanoke College.