Jaran Blessing
Estate Planning, Probate and Trust Administration, Gift and Estate Tax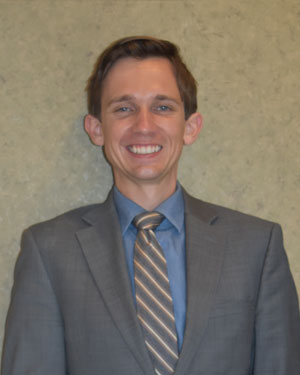 Background and Education
Jaran grew up in San Diego, California, and received his Bachelor of Arts degree in history from the University of California, at Santa Barbara. He received his Juris Doctorate, with honors, from Emory University School of Law, where he was the recipient of the Wolters Kluwer Publishing Award for Excellence in Taxation. Jaran started his law career with an estate planning law firm in Bedford, before joining Chisholm, Persson & Ball, PC in 2021. Jaran is a member of the New Hampshire Bar Association, and serves on the New Hampshire Bar Association's New Lawyers Committee.
Personal Interests and Activities
As a relatively new addition to the state of New Hampshire, Jaran enjoys exploring all of the wonderful outdoor adventures and vistas that this beautiful state has to offer. Contrary to the expectations of most people who hear that he is from California, Jaran loves the snow! He lives in Concord with his wife, Jacqueline, and his young son, James. He is a Freemason, and member of the Blazing Star Eureka Lodge in Concord. When not working or spending time with his family, Jaran can usually be found with his nose in a pile of old books, or practicing yoga.
Jaran can be contacted by telephone at
603.528.2900
or by email at
jblessing@laconialaw.com